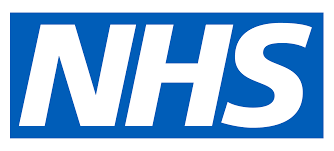 Your friendly, local opticians
01433 659565
Normal opening hours (please telephone in advance of attendance:)
Monday              9.00am-5.30pm
Tuesday              9.00am-5.30pm
Wednesday        9.00am-5.30pm
Thursday            9.00am-7.30pm
Friday                  9.00am-5.30pm
Saturday             9.00-1.00pm
Sunday                Closed
NHS Minor Eye Condition Service
We are pleased to be accredited to offer the NHS Minor Eye Condition Service (MECS.) We can provide this service to any patients with a Derbyshire based GP. If you develop an emergency eye complaint then please contact us by telephone and we can discuss your symptoms with you and arrange to see you in practice if necessary. For more information, please click on the following link https://primaryeyecare.co.uk/services/minor-eye-conditions-service/
If you develop an emergency eye complaint whilst we are closed then please click on the following link for a list of other practices in the Derbyshire area who also providing the Minor Eye Condition Service and may be able to offer advice. https://www.loc-online.co.uk/derbyshire-loc/wp-content/uploads/sites/5/2020/02/MECS-Practice-List-LATEST.pdf
Alternatively you may wish to telephone the NHS 111 service.
Corona Virus Covid-19 Update
Updated 22/12/2020

As essential health care services we can remain open as usual. Please remain assured that we are still carrying out rigorous cleaning, sterilization of our practice and equipment and we wear the required PPE. Appointments are suitably spaced apart to allow for social distancing.
We look forward to seeing you.
A full Optometry service
Eye examinations NHS and Private
Contact lens service
Glaucoma screening
Ocular Coherence Tomography (OCT scan) available
Spectacles to suit all budgets
Why travel to a city?
Easy free parking and disabled access
All on your doorstep in Hathersage
Delightful view over the Peak District Hills
Open: Monday-Fri: 9am–5:30pm (Thurs 7:30pm)
Saturday: 9am–1pm